Rental Property Insurance
WHY TAKE THE CHANCE WHEN THE SOLUTION IS EASY!
Broad underwriting guidelines
Property must be listed for rent and verified by underwriting
New purchases have 30 days to post listing
Homeowners insurance is not designed for business exposures.
Many insurers who insure vacation homes offer only limited rental exposure.
Insurers that cater to landlords often are unwilling to insure properties that are rented for short terms and want annual leases in place
Vacation rental home insurance is a specific product that you need to check out!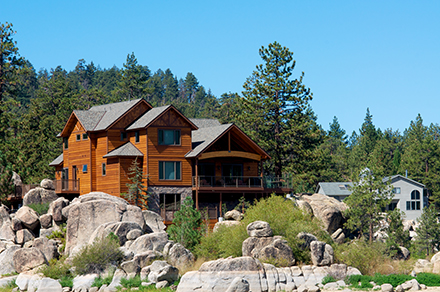 highlights of what we offer are
Commercial Policy that can accommodate all types of rental exposures
Insurance still applies when owner occupied
This policy replaces your current personal policy and can offer personal coverage as part of the package
Liability is designed for commercial rental and will satisfy local business requirements and licenses if needed
Umbrella Liability protection available
Protect your rental income with no dollar or time limit
Properties owned in corporations or LLC's are ok
Single Family, multi family and condominiums
Coverage for guest damage and theft
Offers liability protection for swimming pools, hot tubs, watercraft, bicycles and more
Mountain properties with little or no fire protection nearby