Property Insurance

Building, Equipment and Inventory.

Loss of Income

The disability insurance your business needs in the event you suffer a significant slowdown or complete shutdown, due to a covered loss.

Liability Insurance

You know this one, in case someone gets hurt or sick, you get defense coverage and money for a settlement.

Product Liability Insurance

Product Liability is a form of General Liability and is mostly used for products of a more hazardous or complicated nature. We use product liability policies for :

Direct Importers of Food, Beverage or other products
Nutraceutical Products

These policies are often offered on and excess/surplus lines basis, so they incur minimum premiums from $1,000 to $10,000 depending on the nature of the product and business. They will have earned premiums of 25% and fees and taxes that are part of doing business in this marketplace. You will most likely have a deductible ranging from $ 500 to $ 5,000 or higher.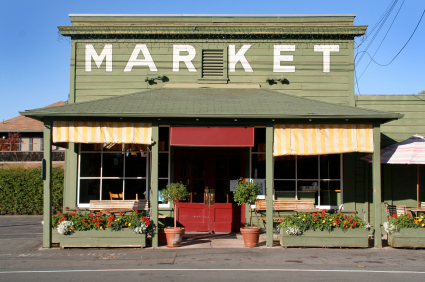 Auto Insurance

Delivery vehicles, owner vehicles and other vehicles owned by your business.

Equipment Breakdown

Not a coverage that is talked about much but can be very useful in a food and beverage business.

Workers Compensation

You know this one, in case someone gets hurt or sick, you get defense coverage and money for a settlement. This is also the one requested the most by vendors of your product.
Umbrella Liability

If your Liability policy runs out of limit this is the policy that offers more coverage. If a vendor wants more than $1,000,000 in insurance this is the policy for you.

Hired/Non Owned Auto Liability

Using your own personal vehicle in business still exposes your business to a loss. This is coverage for your business above and beyond your personal auto policy.

Product Recall

Recall expenses are not covered in any other policy. This coverage needs to be endorsed to your policy but if you need higher limits, another policy will be necessary.
Specialty Products for All Types of Businesses
Manufacturers, Retailers and Distributors
If the focus of your company is specialty products, click over to our website specifically for you. Whether your company is just starting or has been in business for a number of years, we offer insurance advice and products to protect your business.
Cafes, Bistros, Brew Pubs and Restaurants
As you know, this segment of the food and beverage industry is vast and has many different categories. Our focus is on the Café, Bistro, Brew Pub and chef owned/created type of establishments. Whether they are single location or multiple locations we can design an insurance program to fit your needs and budget.
Craft Distillery Insurance
We are big fans of this new distillery niche. The quantity and quality of product offers a much needed alternative to the mainstream distilled spirits market. Vodka, Gin, Rum, Bourbon and Rye seem to be leading the way. If you are stating up or have been up and running for a few years we can help. If you're a winery or craft brewer expanding your offerings, we can take a look at your entire operation so the proper coverage is in place. Check out our Specialty Food and Beverage site for more information.
At this point we can say this "movement" has really taken off. What started as a small niche of brewers has become a force in the marketplace. Craft Brewers come in all shapes and sizes. If your production is contracted we can help with basic policies to fit your needs. If your production is on premise, to include a pub/restaurant, we have products for that as well. Check out our Specialty Food and Beverage site for more information.